Usai menghabiskan tenaga saat bermain trampoline di siang hingga sore hari, Pesta Seafood di Cut The Crab Bikin Finalis Miss POPULAR Season 1 Ketagihan
Meskipun terlihat jelas raut lelah dari para Finalis Miss POPULAR season 1 ini tetapi setelah makanan datang wajah mereka langsung sumringah. mereka pun sangat lahap menyantap hidangan kepiting, udang dan kerang hijau yang disajikan.
Kesepuluh finalis terlihat sangat menyukai sajian khas Cut The Crab yaitu kepitingnya yang besar dan begitu lezat. Tak memperdulikan jemari yang blepotan kena saus di menu sajian, Riona Celine, Chintya Ramlan, Zea Zaskia, Nasya Putri, Brenda Waverly, Kar Caterin, Diella Yohana, Eliza Zachs, Mey Berlian dan Shakilla Kaif begitu menikmati momen menyantap segala jenis varian seafood persembahan Cut The Crab Kelapa Gading.
Okey, kita liat yuk saat mereka lagi menikmati lezatnya menu seafood persembahan Cut The Crab Kelapa Gading: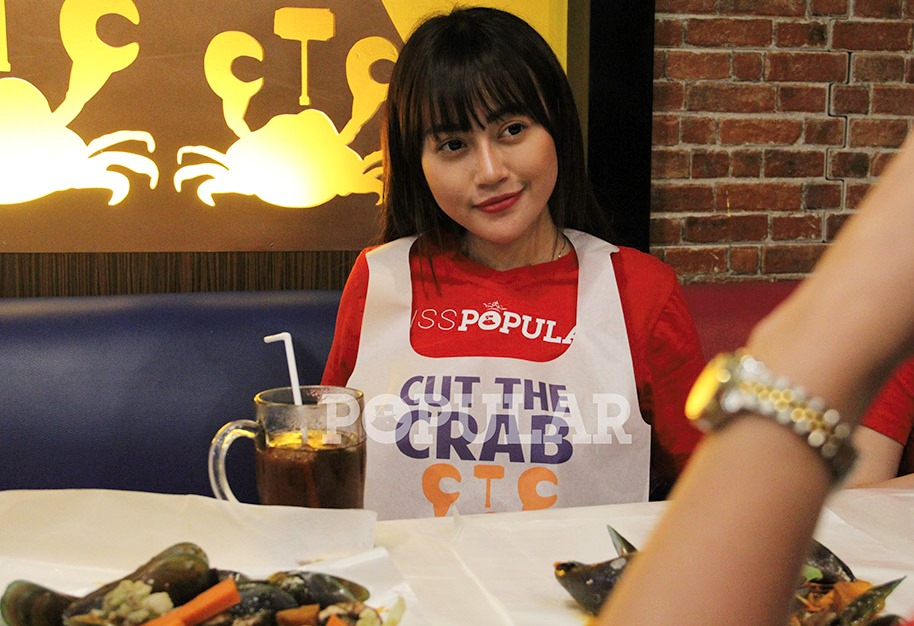 Sebagai penutup, tak lupa mereka memposting video tiktok untuk terus mempromosikan mereka agar terus di voting.
Vote Miss POPULAR season 1 dimulai sejak 18 Februari 2020, ke-10 wanita cantik penuh bakat itu bakal berkompetisi memperebutkan 5 terbaik. Selain lewat VOTE di popular-world.com, kamu juga bisa menentukan siapa yang lolos dan tidak lewat view dan likes di Instagram dan YouTube Channel POPULAR.
Photos: Alfi Prakoso
(Visited 488 times, 1 visits today)