Announcement party tidak hanya dikuasai finalis Miss POPULAR DJ Hunt 2018, Voice of Angels pun tidak mau ketinggalan unjuk aksi memeriahkan suasana. 
Siapa sih yang menolak untuk mendengarkan aksi panggung nan seksi dan menggoda dari Voice of Angels? Tentunya POPle setuju dong jika mereka turut tampil dalam memeriahkan malam Announcement party Miss POPULAR Kratingdaeng Pro Pioneer DJ Hunt 2018, Kamis (23/8) malam, di Empirica Club.
Suara merdu dari kelima bidadari ini tentu membuat siapa saja yang mendengarnya terhipnotis dan terpaku dibuatnya. Sayang pada penampilannya semalam personil Voice of Angels hanya tampil berempat, yakni Bella, Jubi, Rachel, dan Jazzy.
Meski hanya tampil berempat tidak mengurangi kemeriahan dari penampilan mereka. Sebab, terlihat dari antusias penonton yang hadir, pandangannya tidak terlepas dari keempat bidadari cantik ini.
Selamat, Kimberly Menjadi Juara Miss POPULAR Kratingdaeng Pro Pioneer DJ Hunt
Membawakan dua lagu, yaitu single terbaru mereka berjudul My Way dan lagu kebanggaan mereka I'm POPULAR. Terlihat para pengunjung club menikmati alunan musik dan suara merdu dari Voice of Angels.
Nah, langsung saja untuk yang penasaran dengan penampilan Voice of Angels semalam, pantengin foto-foto di bawah ini!
Penonton setia pantengin terus penampilan Voice of Angels ya.
Makin hot aja kan pose kami? 
Siapa yang mau dengerin suara Voice of Angels?
Semakin semarak ajak penampilan Voice of Angels.
Mana nih yang mendukung Miss POPULAR DJ Hunt?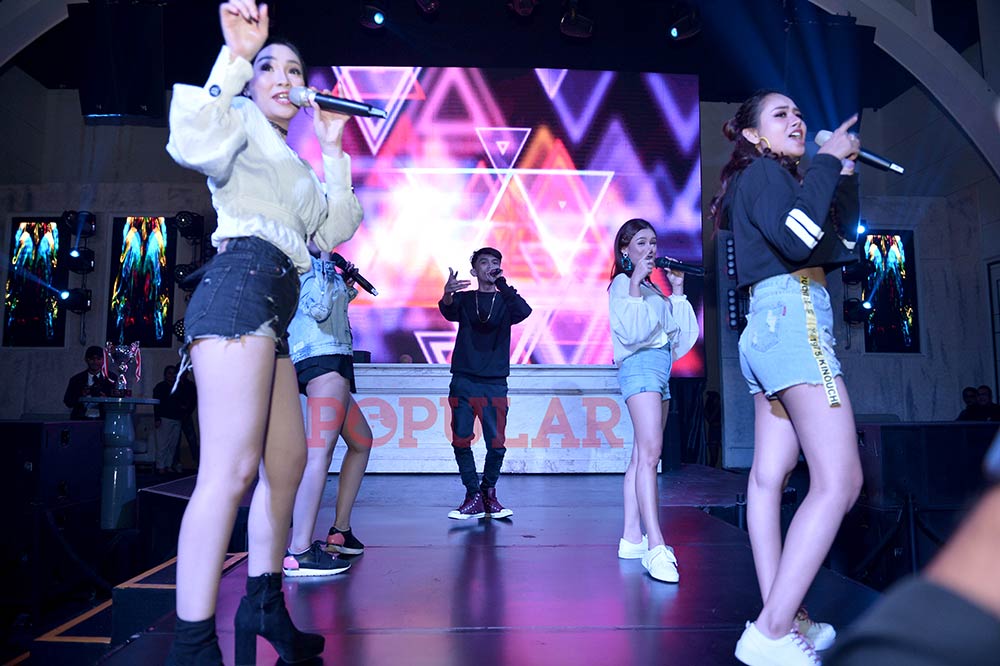 Formasi Voice of Angels saat sedang beraksi. 
Jebolan Miss POPULAR DJ Hunt Batch Sebelumnya Turut Memanaskan Suasana
Yuk, nyanyi bareng sama kami….
Photo: Okie Cokky
(Visited 51 times, 1 visits today)