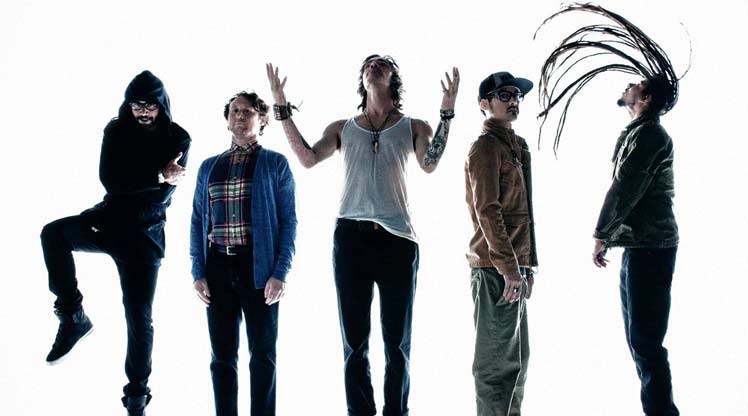 Siapa bilang seleb nyanyi itu pede-pede saja karena ngetop dan kaya raya? Justru mereka suka insecure, loh. Sampai jadi lagu segala!
'Insecure'? Apa itu?
Menurut kamus Mbah Google, 'Insecure' berarti "(seseorang) yang tak percaya diri, nggak punya pendirian pasti dan kerap gelisah."
Kepanjangan?
Ah, sebut saja 'Insecure' itu galau.
Nah, nyatanya selain suka muncul dalam sosok diri seseorang, tanda 'Insecure' bisa juga muncul dalam lirik lagu, dan sudah pasti lirik-lirik lagu hit berisi curahan hati sang penulis (atau pesenan sang produser selain juga bisa jadi curhatan penyanyinya).
Ini buktinya:
DON'T LET ME GET ME
Pink
Dari judulnya saja sudah ketahuan, tapi coba simak liriknya: "It's bad when you annoy yourself. So irritating. Don't wanna be my friend no more. I wanna be somebody else."
STRESSED OUT
Twenty One Pilots
Liriknya seru: "I wish I found some better sounds no one's ever heard. I wish I had a better voice that sang some better words.' Dalem, tapi … ya gitu deh! Hahaha…
DON'T LEAVE
Snakehips & MO
Lirik hit awal 2017 ini bicara: "But I'm not just a f**k-up, I'm the f**k-up you love". Nah, loh…
CREEP
Radiohead
Dari reff-nya saja sudah 'dapet' banget betapa galau nan 'insecure'-nya hit terbesar milik Thom Yorke Cs ini. Coba simak: "But I'm a creep. I'm a weirdo. What the hell am I doing here? I don't belong here." Pantes Thom sempat ogah bawain lagu ini selama beberapa lama…
DON'T LET ME DOWN
The Chainsmokers
Bunyi galau EDM The Chainsmokers terbilang asyik: "I need you, I need you, I need you right now. Yeah, I need you right now. So don't let me, don't let me, don't let me down. I think I'm losing my mind now. It's in my head, darling I hope."
I'M NOT OKAY (I PROMISE)
My Chemical Romance
Bahkan grup rock necis elegan pun punya kegalauan tersendiri. Mereka bilang: "I'm not okay. I'm not okay. I'm not okay. You wear me out."
DRIVE
Incubus
Band rock lain punya 'pengalaman' galau yang mendingan. Ya, band asal Calabasas, California ini sempat meraung dan nyanyi: "Sometimes, I feel the fear of uncertainty stinging clear. And I can't help but ask myself how much I'll let the fear. Take the wheel and steer."
Asyikkan 'insecure' yang mana, nih?
(Visited 3,103 times, 3 visits today)