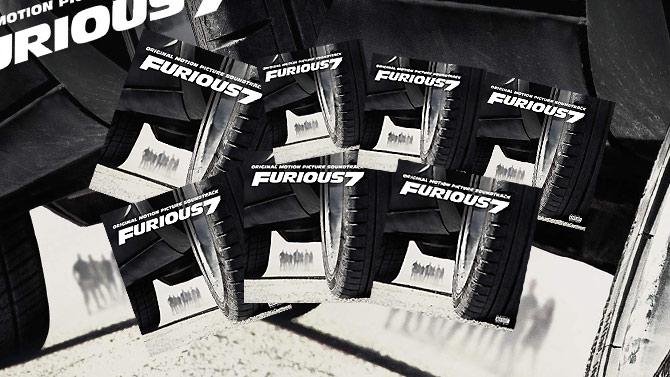 Kurang semangat memang jadi kondisi yang nggak asyik. Bagaimana kalau coba hentakan lagu-lagu singel dari soundtrack Fast & Furious 7 atau sebut saja Furious 7? Sikat!
Sepertinya 'pengorbanan' Paul Walker benar-benar ampuh. Dalam waktu 17 hari, film ketujuh ini tembus angka box office 1 milyar dolar, melampaui The Avengers (pertama), Avatar dan Harry Potter and the Deathly Hallows 2 secara global!
Tiga film tadi butuh 19 hari untuk melampaui angka Furious 7. Rincian pemasukan Furious 7 sendiri total 274 milyar dolar di Amerika Utara dan 735 milyar dolar dari seluruh penjuru dunia. Alhasil, Furious 7 jadi film Fast and Furious paling laku tercepat diantara seri lainnya. Sedangkan seri keenamnya (yang melibatkan Joe Taslim), Fast & Furious 6, jadi film kedua paling laris secara domestik (Amerika).
Apakah karena banyak adegan tak masuk akal (selain jadi film terakhirnya Paul Walker)? Tidak juga. Menurut profesor fisika dari Pierce College, adegan car jumping memang benar-benar memacu adrenalin dan bisa dilakukan dalam kehidupan nyata!
Poin lain larisnya Furious 7, tentu saja berkat eksistensi album soundtracknya. Album ini melesat ngebut cepat mencapai puncak tangga lagu Billboard 200 Album.
Nikmati saja ini agar semangat jadi makin mendidih!
"Ride Out"
Kid Ink, Rich Homie Quan, Tyga, Wale, YG
"Off-Set"
T.I. and Young Thug
"My Angel"
Prince Royce
"See You Again"
Wiz Khalifa ft. Charlie Puth   

Dan See You Again pun melesat jadi jawara di tangga lagu Billboard, menumbangkan Uptown Funk. God speed, Paul … 
(Visited 211 times, 1 visits today)