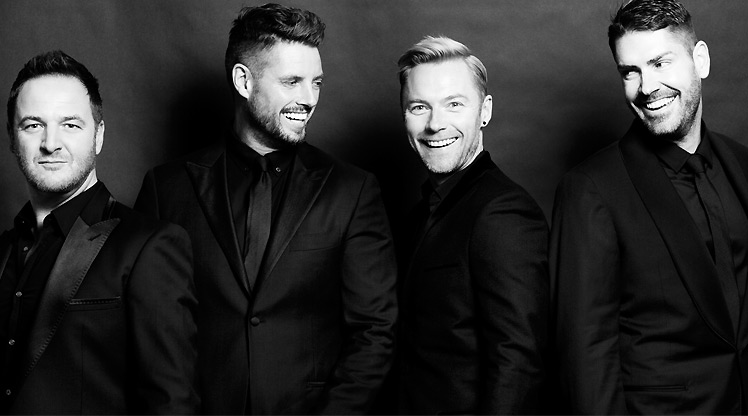 Yang namanya rayuan maut bisa berupa apa saja. Tapi yang paling maut jelas via lirik lagu dan ritme romantisnya. Persis sederet rayuan maut milik Boyzone ini?
Ya, hingga detik ini coba hitung berapa banyak grup vokal pria yang bisa bertahan dan masih bisa eksis mengeluarkan album. Hanya satu nama grup vokal pria alias boyband, dan itu adalah Boyzone.
Yang sesakti Boyzone sekaligus eksistensinya nyaris serupa? Ada Backstreet Boys, Take That dan Westlife. Well, mereka-mereka ini memang masih mengeluarkan album, tapi sayangnya Boyzone mungkin yang lebih punya banyak hit paling akrab di telinga.
Jurusnya? Apalagi kalau bukan rayuan lirik yang renyah tapi bisa membawa semua telinga perempuan ke surga. Take That tak bisa melakukan ini meski ada Gary Barlow yang notabene jago menulis lagu. Backstreet Boys? Biasa saja. Westlife? Ah, terlalu daur-ulang.
Setidaknya Boyzone masih bisa menciptakan lagu-lagu baru penuh rayuan maut hingga bisa tetap membakar eksistensi mereka sendiri.
Tak percaya?
Love Will Save the Day  
# Pass around the bottle and tell me your troubles… and la la la la love will save the day #
Who We Are
# We play with fire. We laugh and cry. We taste the dark to see the light #
Everyday I Love You
# I never thought that dreams came true, but you showed me that they do … #
No Matter What
# No matter how they judge us. I'll be everyone you need #
All That I Need
# You're the air that I breathe, Girl you're all that I need, and  I wanna thank you, lady #
Key to My Life
# There ain't nothing that I wouldn't do. Stop the thunder and the pouring rain. You're the one that's going to stop the rain #
Picture of You
# You'll be there, when I needed somebody. You'll be there, the only one who can help me #
Di Jaman Now begini ya semua ada di POPULAR NOW! Buruan download versi PlayStore ini dan versi iOS alias apel kegigit disini!
(Visited 33 times, 1 visits today)