Menuju acara Soundrenaline 2019 yang diadakan di GWK Bali pada 7 & 8 September 2019. Road To Soundrenaline di Jakarta Sukses Dimeriahkan Dustin Tebutt
Road to Soundrenaline atau The All Time Tour yang berkolaborasi dengan Siasat Partikelir akan berlangsung  23 & 24 Agustus di Gandaria City Hall, Jakarta Selatan. Keseruan yang berlangsung di Ibukota Jakarta itu terasa begitu spesial, karena akan hadir Dustin Tebutt, salah satu talenta dari Australia.
Dustin Tebbutt adalah musisi yang single-nya The Breach mencapai #76 di chart single ARIA dan #44 di 2013 Triple J Hottest 100. Albumnya Home and First Light mencapai #34 dan #13 di chart album ARIA. Dia dinominasikan untuk Penghargaan Musik ARIA 2014 untuk Engineer of the Year untuk EP Bones-nya.
Korean Hip-hop Splasing Dynamic Energy on Asian Sound Syndicate Vol. 1
Tak kalah seru juga dalam  Road to Soundrenaline kala itu, nama-nama musisi dalam negeri pun ikut serta mulai dari Tulus, Maliq & D'Essentials, The SIGIT, Barasuara, Jason Ranti, Elephant Kind, Rendy Pandugo, .FEAST, Ardhito Pramono, Grrl Gang, Rururadio Berkaraoke, serta Feel Koplo.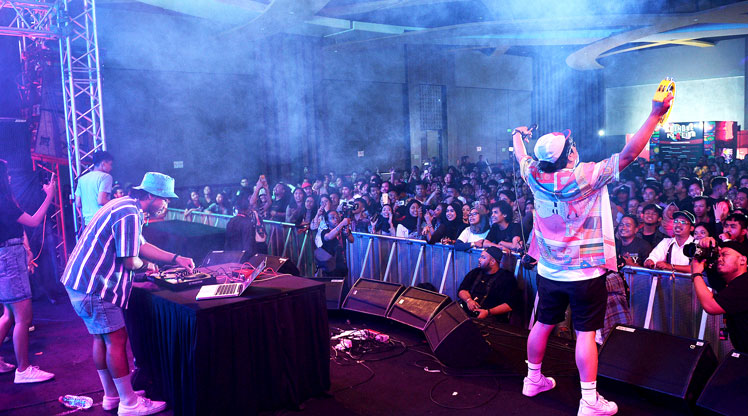 Acara ini sudah berlangsung di kota lainnya sangat megah. Road to Soundrenaline 2019 akan digelar mulai 13 Juli hingga 25 Agustus 2019 di 20 kota. Soundrenaline 2019 akan digelar pada 7-8 September 2019 di Garuda Wisnu Kencana (GWK) Bali.
Photos: Widiartono
(Visited 396 times, 1 visits today)