Ya, akhirnya merk minuman alkohol ternama Johnnie Walker merilis minuman wiski khusus Game of Thrones. Mungkin karena winter is coming!
Rilis dari musim kedelapan serial heboh Game of Thrones (GoT) memang paling ditunggu. Dan mungkin karena kondisi dingin sudah begitu menyengat, apalagi salah satu naga pegangan Daenerys, Viserion, sudah jadi naga es sampai akhirnya Johnnie Walker rela mengeluarkan wiski bertema GoT!
Rasanya memang sudah terlalu lama kita nggak nonton aksi ehem-ehem mengagetkan anatara Jon Snow dan Daenerys, dan mungkin semangat kita sudah begitu dingin menanti kedatangan musim terakhir serial bikinan HBO tersebut.
2019 memang terasa begitu lama tapi Johnnie Walker bersedia mengisi kekosongan tersebut dengan merilis scotch GoT atau sejenis minuman wiski yang bisa menghangatkan badan.
Hadirnya minuman alkohol edisi GoT memang logis-logis saja. Mengingat minuman alkohol terhitung sering nongol dalam serialnya. Paling sering tentu saja Cersei dan Tyrion Lannister yang menenggak minuman-minuman alkohol tersebut.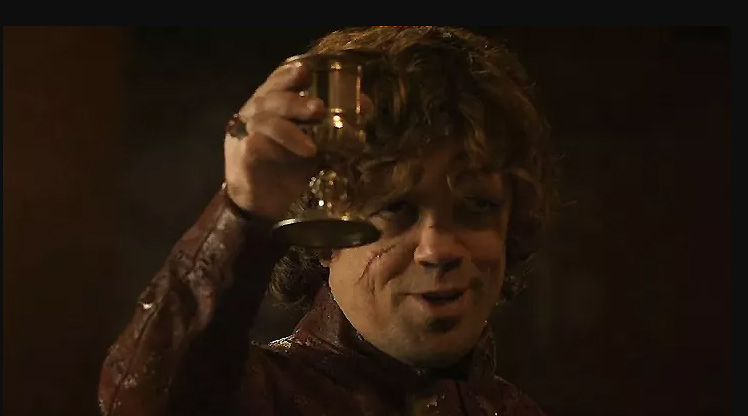 Sebelumnya sudah ada minuman anggur alias wine bertema GoT yang diluncurkan Vintage Wine Estates. Oh ya, ada juga ale bikinan Brewery Ommegang. Demikian Forbes.
Yang belum diketahui adalah apa bedanya wiski GoT ini dari produk-produk Johnnie Walker yang sudah ada duluan. Apakah kemasannya yang keren atau rasanya yang unik, semuanya itu memang demi memenuhi udara dingin Winterfell dan semangat dingin penggila GoT menunggu musim ke-8.
Cekidot info seru Game of Thrones lainnya di POPULAR NOW dan download versi PlayStore ini dan ini versi iOS -nya!
(Visited 49 times, 1 visits today)