Ditengah Polusi yang melanda Ibukota Jakarta,Miss POPULAR batch 4 Voice of Angel (VOA) melanjutkan perjalanan menuju arah Blok-M ke kantor Suara.Com (02/08/2019).
Ada 3 pembicara dari pihak Suara. Com diantara nya adalah Yasir Faruq sebagai redaktur media, Dimas sebagai Head of Sosial Media,dan Madina Rusli sebagai Redaktur Pelaksana.
Dalam materi yang diberikan oleh Yasir Faruq adalah bagaimana menjadi seorang public figur yang baik, dan juga bagaimana kedekatan seorang public figur dengan media.
Miss POPULAR Batch 4 Voa Menjaga Kebugarannya di Anytime Fitness
"Saat ini memang banyak publik figur yang terkenal, tetapi mereka tidak mempunyai sebuah karya, jadi sebaiknya kalau ingin menjadi seorang public figur harus mempunyai sebuah karya" ujar pak Yasir saat dijumpai di Suara.Com".
Verona Finalis Miss POPULAR asal bali ini pun terlihat sangat memahami apa yang disampaikan oleh sang pembicara.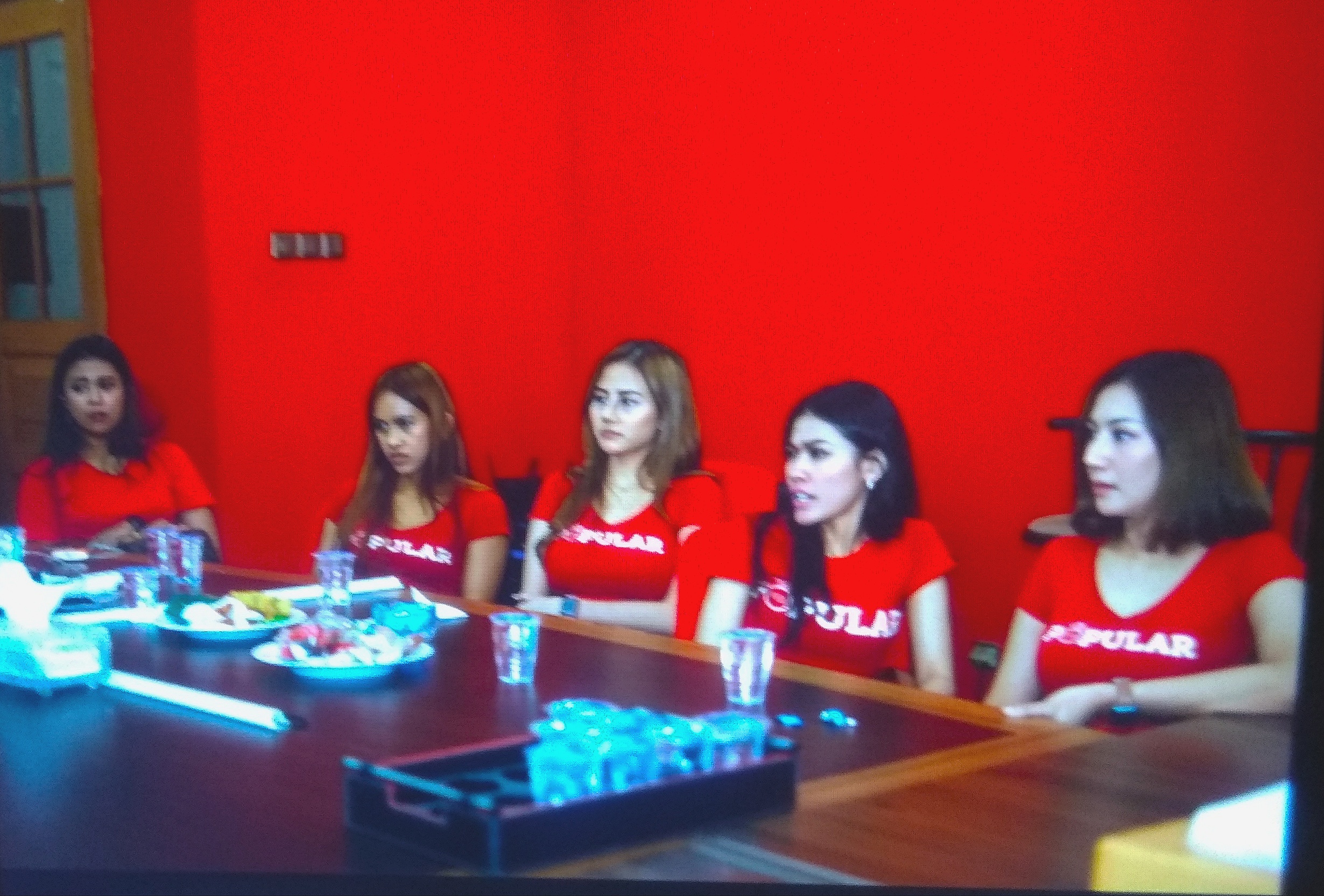 "Nambah wawasan banget sih, kita tadi di ajarin bagaimana menjadi seorang public Figur yang sebenarnya" ujar wanita blasteran itu.
Oke POPle, asik kan kegiatan Miss POPULAR batch 4 ini, tetep ikutin kegiatan-kegiatan Miss POPULAR terus ya….
Author : Fani Riyadi
(Visited 535 times, 1 visits today)