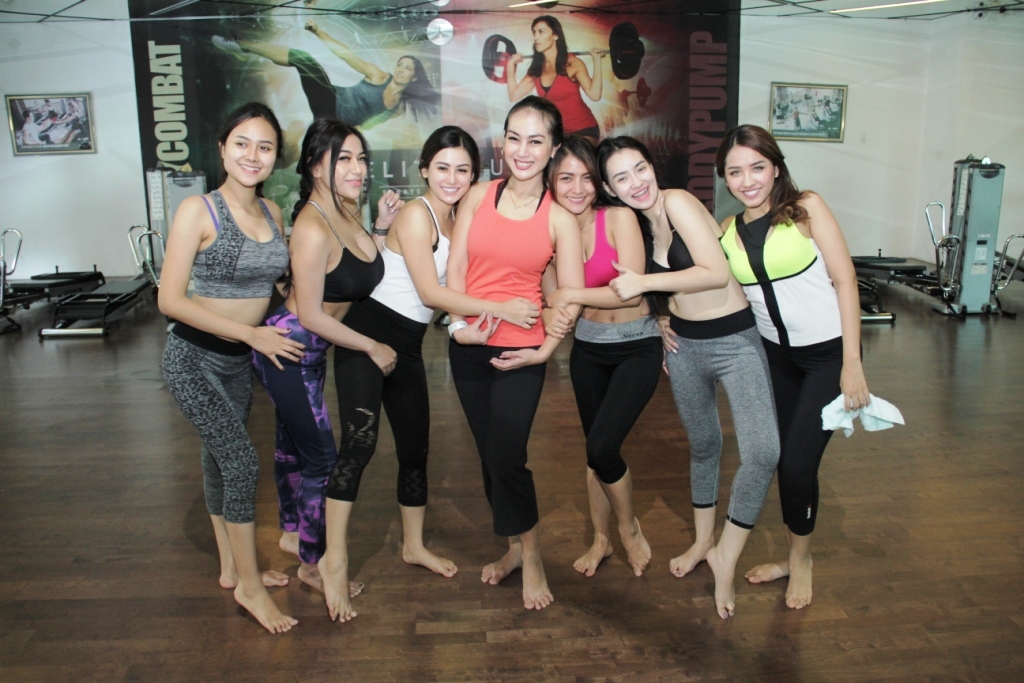 Kamis Pagi, (12/04)  para Miss POPULAR "Voice of Angel" sudah bersiap-siap bertolak ke Elite Club Epicentrum, Kuningan, Jakarta Selatan. Para finalis diajak untuk latihan Yoga yang berada di club house tersebut.
Nah guys, kira-kira apa yang dirasakan finalis Miss POPULAR; "Voice of Angel" sehabis kelas Yoga dan apa saja olahraga kesukaan mereka? Cekidot guys!!
Diora
"Aku ngerasain otot-otot agak lentur, setelah kemarin capek aktivitas. Jadi aku lebih segar. Kalau aku suka olahraga lari sama gym"
Rachel 
"Lebih enteng badannya abis aktivitas dua hari yang padat ini. Aku lebih suka olahraga Pilates"
Adisty
"Badan aku berasa ringan dan segar. Aku suka olahraga lebih angkat beban karena lebih banyak bakar kalori, kalau kardio bikin ngosh-ngoshan heheh"
Juby
"Lebih rileks terus lebih semangat untuk beraktivtias. Kalau aku pribadi suka joging dan zumba"
Bella
"Badannya lebih rileks ototnya lentur. Kalau aku suka gym kaya treadmill kaya gitu"
Jazzy
"Aku ngerasa lebih rileks setelah semalam aku capek banget. Aku suka olahraga ngegym sama basket hehe"
Nah, kalau POPle suka olahraga apa?
Photos by Widiartono
(Visited 217 times, 1 visits today)