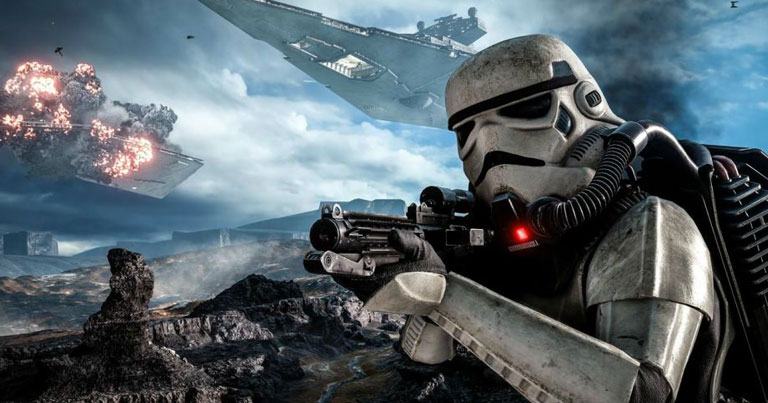 Kepiawaian David Benioff dan DB Weiss mengarahkan Game of Thrones membuat Disney dan Lucasfilm kepincut. Film Star Wars 2022 Siap Digarap Oleh Sutradara Game of Thrones
David Benioff dan DB Weiss secara resmi akan menyutradarai film Star Wars selanjutnya yang akan tayang pada 2022. Bob Iger, CEO Disney mengonfirmasi kabar tersebut. Tangan dingin David Benioff dan DB Weiss akan terlihat setelah film Star Wars: The Rise of Skywalker hadir.
"Kami melakukan kesepakatan dengan David Benioff dan DB Weiss, yang terkenal dengan Game of Thrones, dan film berikutnya yang kami rilis akan menjadi milik mereka. Kami tidak akan mengatakan apa-apa lagi tentang itu," ucap Iger seperti dilansir The Wrap.
Game of Thrones Season 8 paling Banyak di Hujat, Kenapa?
Spesialnya adalah David Benioff dan DB Weiss akan membawa perjalanan baru Star Wars setelah usai dengan saga Skywalker. Bob Iger pun menyambut positif kehadiran David Benioff dan DB Weiss yang akan membawa arah baru Star Wars.
"Ketika kita telah menyelesaikan sembilan (film), kita untuk mengambil sedikit jeda sementara kita mencari tahu apa yang berikutnya. Konsensus adalah bahwa tiga tahun adalah jumlah waktu yang tepat untuk tidak hanya mengambil nafas, tetapi juga bersiap-siap untuk film-film berikutnya. Saya belum melihat sembilan selesai. Tapi saya yakin berdasarkan potongan yang saya lihat dan skrip yang saya baca bahwa itu akan sangat populer," lanjut Bob.
Film Star Wars berikut akan tiba pada tanggal 16 Desember 2022, 20 Desember 2024, dan 18 Desember 2026.
(Visited 215 times, 1 visits today)