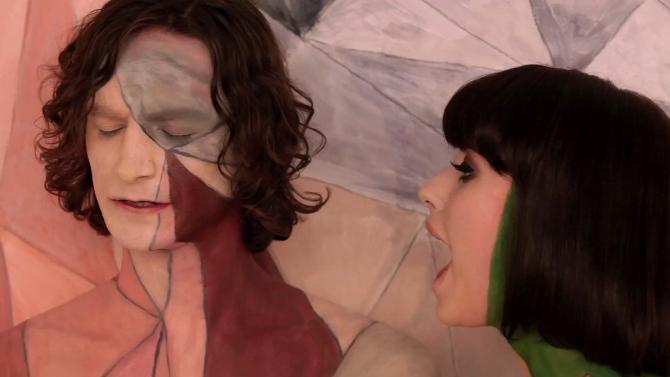 Patah hati dan jadi sedih karenanya menunjukkan kita tuh manusia biasa. Patah hati diungkapkan saja. Dengan sederet lagu? Yuk!
Sedih memang. Sudah sepenuh hati menyiapkan hati untuk benar-benar mencintai, malah yang terjadi adalah … sesuatu yang mengecewakan. Dia pergi dan entah apakah bakal kembali lagi atau tidak. Terlepas itu salah diri sendiri atau bukan, tiap manusia pastinya pernah merasakan sakit hati dan ya, patah hati.
Untuk itu, luapkan. Jangan disimpan. Semata-mata agar diri tak jadi stres terus-menerus. Teriak-teriak dengan sederet lagu ini jadi pilihan!
"Somebody that I Used to Know" Gotye
Tak heran jika lagu ini sempat jadi jawara di Billboard selama berminggu-minggu. Liriknya saja miris: # But you didn't have to cut me off. Make out like it never happened and that we were nothing. And I don't even need your love. But you treat me like a stranger and I feel so rough #
"Here Without You" 3 Doors Down
Grup rock asal Mississippi ini sebenarnya melesat dengan Kryptonite yang memang terasa kelam, nah, singel mereka yang satu ini jatuhnya mellow. Tak heran jadi lebih akrab di telinga. Simak saja # A hundred days have made me older. Since the last time that I saw your pretty face. A thousand lies have made me colder. And I don't think I can look at this the same … #  
"What Goes Around Comes Around" Justin Timberlake
Ini gaya melankolis Justin: hentakan synth solid mendayu-dayu dan bunyi lirik yang tajam serta menyedihkan. # Is this the way it's really going down? Should've known better when you came around that you were going to make me cry  #
"Where'd You Go?" Fort Minor
Grup alternatif 'suntikan' Mike Shinoda-nya Linkin Park ini memang pintar membuat track-track elektronik lincah sekaligus yang melankolis juga. Contohnya saja, singel satu ini. # Where'd you go? I miss you so. Seems like it's been forever. That you've been gone #
"Yesterday" The Beatles
John Lennon dan kawan-kawan pun berpatah-hati-ria dengan lagu hit antik mereka ini. # Why she had to go I don't know she wouldn't say, I say something wrong, now I long for yesterday … #
Semoga lagu-lagu berikut bisa membuat Anda lekas move on!
(Visited 517 times, 1 visits today)