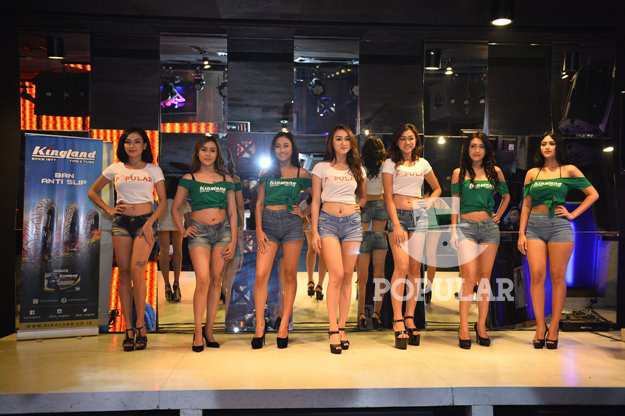 Ketujuh finalis Miss POPULAR 'Next Top Models' tampil all out dan #tangguh seperti ban KingLand di malam penjurian, The Next Top Model JUDGEMENT BY EXPERTS.
Jumat (10/2) malam lalu, POPULAR Mansion Kitchen & Bar kembali menjadi  tempat untuk para finalis Miss Popular unjuk kemampuannya pada malam yang bertajuk The Next Top Model 'JUDGEMENT BY EXPERTS'. Ketujuh finalis Miss POPULAR 'Next Top Models', Elvira Elsa, Grace Iskandar, Sherly Silviana, Andrea Aylin, Kiki Michele, Putri Poyz dan Resti Alicia tampil dengan sangat percaya diri di hadapan para dewan juri. Yang bikin seru, malam penjurian ini juga ditonton alumni finalis POPULAR tahun-tahun lalu.
Acara dimulai dengan sesi tanya jawab oleh para dewan juri yang terdiri dari Niwari Schryver (Business & Beauty tutor), Rieke Indriyanti (Posing Guide), Michael (Catwalk Class tutor) serta juri internal POPULAR yang terdiri dari Faisal Rahim dan George Abels, turut hadir Sukarma Wiratan yang merupakan perwakilan KingLand selaku sponsor utama. Selain para juri, hadir juga ketiga Photographer yang merupakan mentor para finalis.
Setelah itu acara dilanjutkan dengan sesi Photoshoot yang menampilkan ketujuh finalis yang dibalut dengan bikini. Di sesi yang ditunggu-tunggu ini para finalis tampil dengan sangat seksi dan #keren seperti ban KingLand. Terdapat beberapa indikator penilaian yang harus dipenuhi oleh ketujuh finalis, yaitu public speaking, catwalk dan photoshoot.
Momen yang ditunggu-ditunggu akhirnya tiba, di akhir acara para dewan juri menetapkan tiga finalis yang mendapat total nilai yang sama, yaitu Poyz, Restia dan Silvi. Ketiganya mendapat nilai total sebesar 460. Namun akhirnya dewan juri menetapkan Restia yang menjadi Miss Popular ter-favorit dengan total suara 470, sekaligus menyisihkan keenam finalis lainnya.
Mau tahu semeriah apa acara pada malam itu? Lihat deretan foto yang berhasil tim Popular abadikan.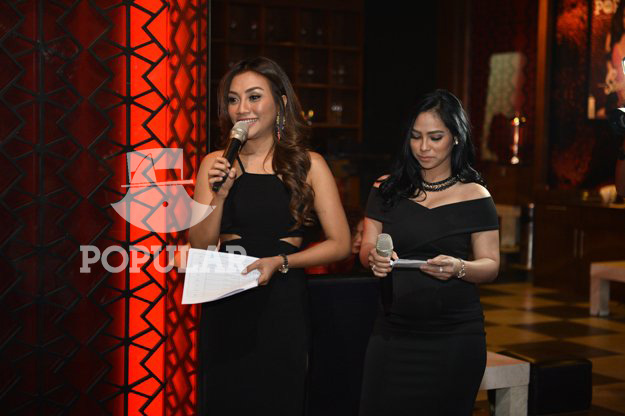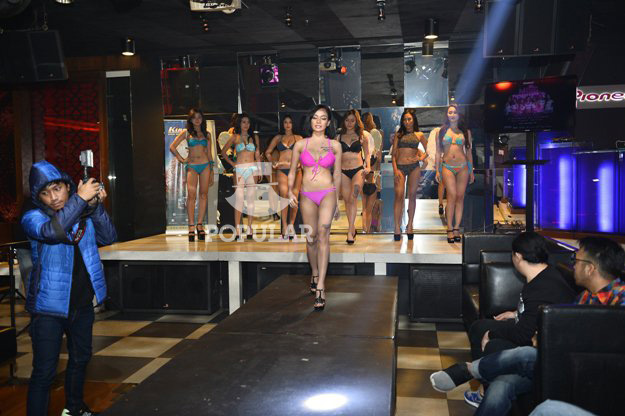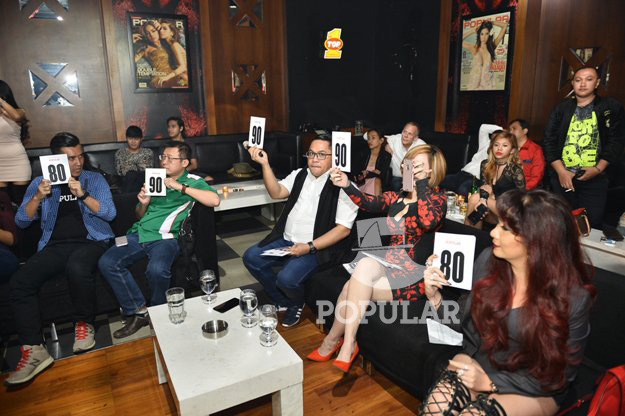 Photos: Widiartono
(Visited 1,291 times, 1 visits today)